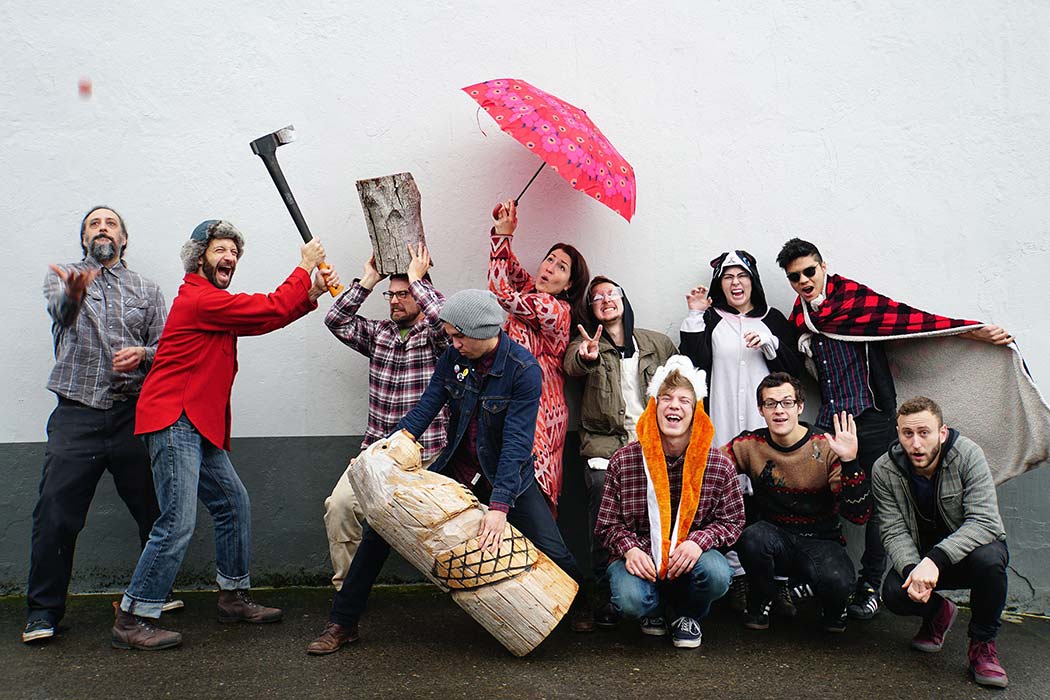 Toast is growing! Want to join us?
We currently have one open position at Toast World Headquarters in gorgeous Portland! We are looking for a Part-Time Customer Service Specialist If you have been feeling the need to get behind something awesome and the job description below sounds like you, then what are you waiting for?! Pick up that fancy (probably Toasted) smartphone of yours and ring us right away!
Title: Part-Time Customer Service Specialist
Reports to: Operations Manager
Compensation: $12 / hr, starting
Benefits: PTO, Paid Holidays, Annual Bonus
Location: Portland, OR
Toast has an immediate opening for a part-time Customer Service Specialist. This person will be responsible for establishing and maintaining Toast's reputation as a company dedicated to great customer service.
As the face (and voice) of the company, a friendly, can-do attitude and willingness to engage customers and potential customers is a must, as are excellent communication skills and highly organized work habits. Daily responsibilities include responding to emails, phone calls, live online chat, and occasional walk-ins to answer questions, resolve issues, and facilitate purchasing decisions. Other duties include tracking device requests, logging issues, creating and updating your standardized operating procedures, reporting on these as requested.
This is a part-time position, requiring approximately 25 hours per week, depending on sales volume. The successful candidate will be adaptable, willing and able to scale hours up and down as workload dictates, most notably during the busier seasons, such as the November through January.
We are a small team of like-minded individuals; an easy-going bunch who also appreciates the dedication required to succeed as a small-scale, Portland-based manufacturer of high-quality crafted goods. We are looking for a motivated and organized individual who will gel with our culture and who fits the requirements listed below.
Role Competencies
Excellent communication skills (especially written) for both interpreting & understanding customer questions/concerns, as well as for communicating solutions and concepts concisely, effectively, and efficiently.

High capacity for empathy toward customers, balanced with the ability to keep the company's best interests in mind when resolving issues.

Kind, honest, and fair approach to ALL customer (and coworker) interactions.

Excellent judgment in sizing up situational context and validity of customer claims, as well as for sensing when - and how far - it is appropriate to bend company policies to achieve mutually satisfactory solutions.

Able to maintain an energetic and positive outlook toward customers and co-workers in emails, on the phone, and in person.

Thorough and highly organized in managing time, tasks, and communications

Self-directed and quick learner, able to jump into the role and begin internalizing processes immediately.

Putting your favorite Wood Pun in the subject line of your job application
Technical Skills
High level of computer competency (examples: typing, keyboard shortcuts, basic troubleshooting).

Accustomed to the Apple Mac/OSX environment

Quick learner of new software and/or online tools, and able to use them efficiently.

Competent using & building spreadsheets
Bonus Skills
Interest in tech

Fluency in a second language
Qualifications
18+ months experience in a customer service role

Associate's Degree or higher education
Want to be our new customer whisperer? To apply, send an introductory email to careers@toastmade.com and include your resume and LinkedIn profile.