Want to promote your business, give amazing branded gifts, or make
truly badass swag for your band, blog or sports team?
Let your Toast do the talking!
You only have 5 seconds to make a first impression.
Make it big with a traffic-stopping Toast cover and start the
conversation you want to have.
Toast makes personalized products of the highest quality
to represent your brand beautifully.
Just ask these guys:
Etching & cutouts
Show us your logo and we'll show you how fantastic it will look laser-etched!
Our talented team will work with you to achieve a design that delivers maximum impact.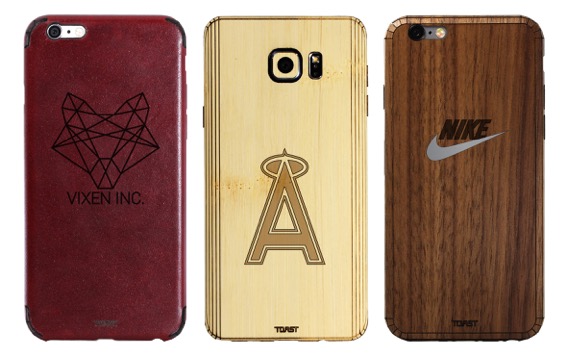 Wood inlays
We can articulate your artwork with cutouts in contrasting woods, making your logo into a masterpiece of marquetry.
Negative space never looked so positive!
Colored films
Highlight your company's signature colors with vibrant, translucent films that set your Macbook cover aglow!
We are happy to source custom colors for you.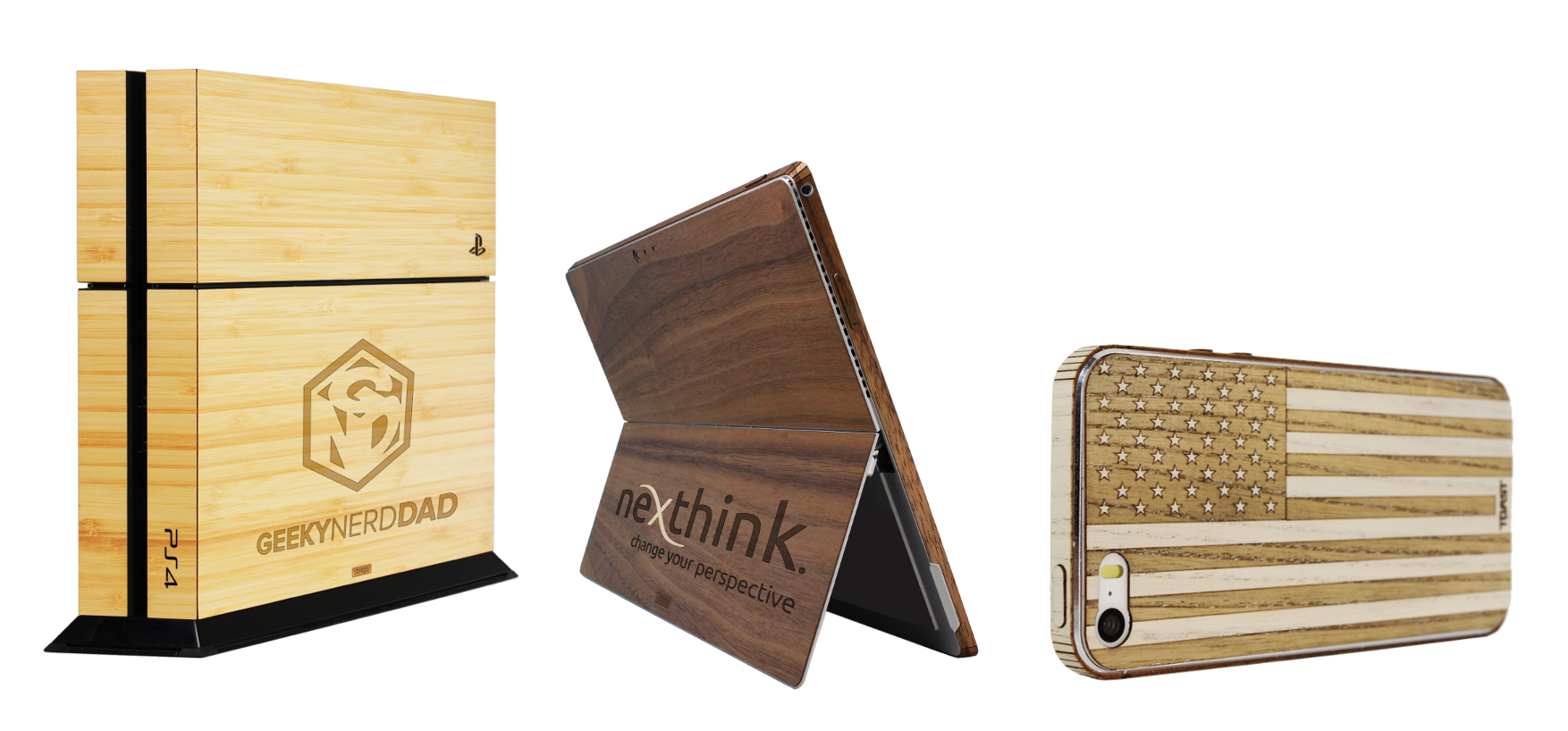 Gadgets galore
Choose from any of Toast's fabulous product lines. We cover more than 70 different devices, including smart phones, tablets, laptops, and gaming consoles.
Oh, the possibilities!
Enjoy agonizing over eleven gorgeous and sustainable options in real wood and American full-grain leather.
WOOD: ash, bamboo, ebony, walnut
LEATHER: syrah, stout, mojito, earl grey, rust, scotch, mocha
Pricing
PHONE COVERS
10-99 units: $27.30/ea
TABLET COVERS
10-99 units: $34.30
LAPTOP COVERS
10-99 units: $48.30
ADD COLORED FILM or WOOD INLAYS
10-99 units: +$5 /ea
QUANTITY DISCOUNTS
100-499 units: 10% discount
500-999 units: 15% discount
1K+ units: 20% discount
This price chart is a reference for base pricing.
Tell us what you have in mind and we'll provide you with a detailed quote
tailored to your specific design (please see request form below).
We're easy!
We sweat every detail to make your covers amazing, but we don't want you to
have to sweat the ordering process.
Here's how it works: